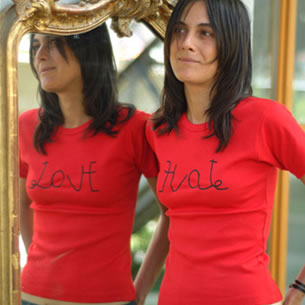 A day-by-day guide to That Which Annoys, as culled from the procrastination-heavy Bileduct that is Twitter's
@SISPURRIER
.
MONDAY) HATING OF THE DAY: Visual dieters. "I can't eat that! It still looks like a fish!" May the arsebits in your reshaped disguisemeat choke you.
TUESDAY) HATING OF THE DAY: Gitwits who think their mutant pitbulls make them look doublehard. I EMASCULATE YOU VIA PUBLIC CUDDLING OF YOUR CUTE PET.
WEDNESDAY) HATING OF THE DAY: "Pretend sculpture" buskers. Why pay to see you move? The TALENT is in standing still! You're doing it for free, fuckwit!
THURSDAY) HATING OF THE DAY: The word "moist". [Brought to you in Loving Memory of a truly wonderful bugger, who booked his exit 1 year ago today.]
FRIDAY) HATING OF THE DAY: Those whose mouth-corners accumulate frothy lipsnot. They are Karmic enemies of coherent conversation. WIPE FOR VICTORY.